The world of the Zaica is where everything is possible!
Black ice cream, with pepper, bacon and caramel, cheese, seeds, etc.

Our technologists have developed more than 30 successful flavors! Hardly anyone boasts such a thing in the Far East.
They say about us
The Zaica ice cream factory is the coolest thing that I have seen in Russia.

When you are here, the feeling that the dream of your whole life has finally come true. "

Michael, Rotary lnternationary. Australia
We started in 2000
At first, ice cream from Russian manufacturers was sold at retail
And in 2005 ...
We launched our production under the brand name "Three Desires" - we started with three flavors
2014 - we turned into a Zaica
Our team has developed a new brand to attract the largest number of buyers among the youth audience
View the full story of the Zaica
Quality recognition

All these years the company has taken first place in the competition "Khabarovsk Brand"

From year to year we increase the volume and range of our products, so we have achieved the best approach in its manufacture. And we are not going to stop there!
Everything about Zaica ice cream
Quality because ...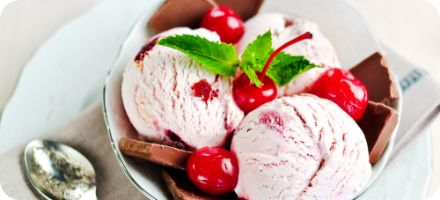 All our employees are professionals with more than 5 years of experience

Quality, certified equipment of famous brands such as: TetraPak and ALFA-LAVAL

We use the best ingredients on the market: artesian water, the best butter, dry whole milk, condensed milk, sugar, nuts, fruit fillers.

We are not ashamed of our product and its quality!
Everything about Zaica ice cream
Do you want to visit the Zaica factory?
- Easily! We accept guests small and large.

We will show you how ice cream is made, tell all about the ingredients and, of course, we will treat you with delicious ice cream in a cone.
More about the factory tour
我们的
价值观
"Honesty and quality"
I have always been told that these are the two main characteristics that a modern entrepreneur dealing with food should be endowed with.

In our company, both principles are observed. But in my opinion, a product like ice cream should not be limited by any standards! On the contrary, you need to constantly experiment with it, look for something new. Even at the cost of trial and error.

Our goal is to surprise our consumers with delicious, original, unique ice cream. But, of course, not forgetting about the established norms and GOST.

Our ice cream will appeal to all generations. But to a greater extent it is for those in whom the spirit of rebellion is still alive, the love of little pranks and breaking the rules. "